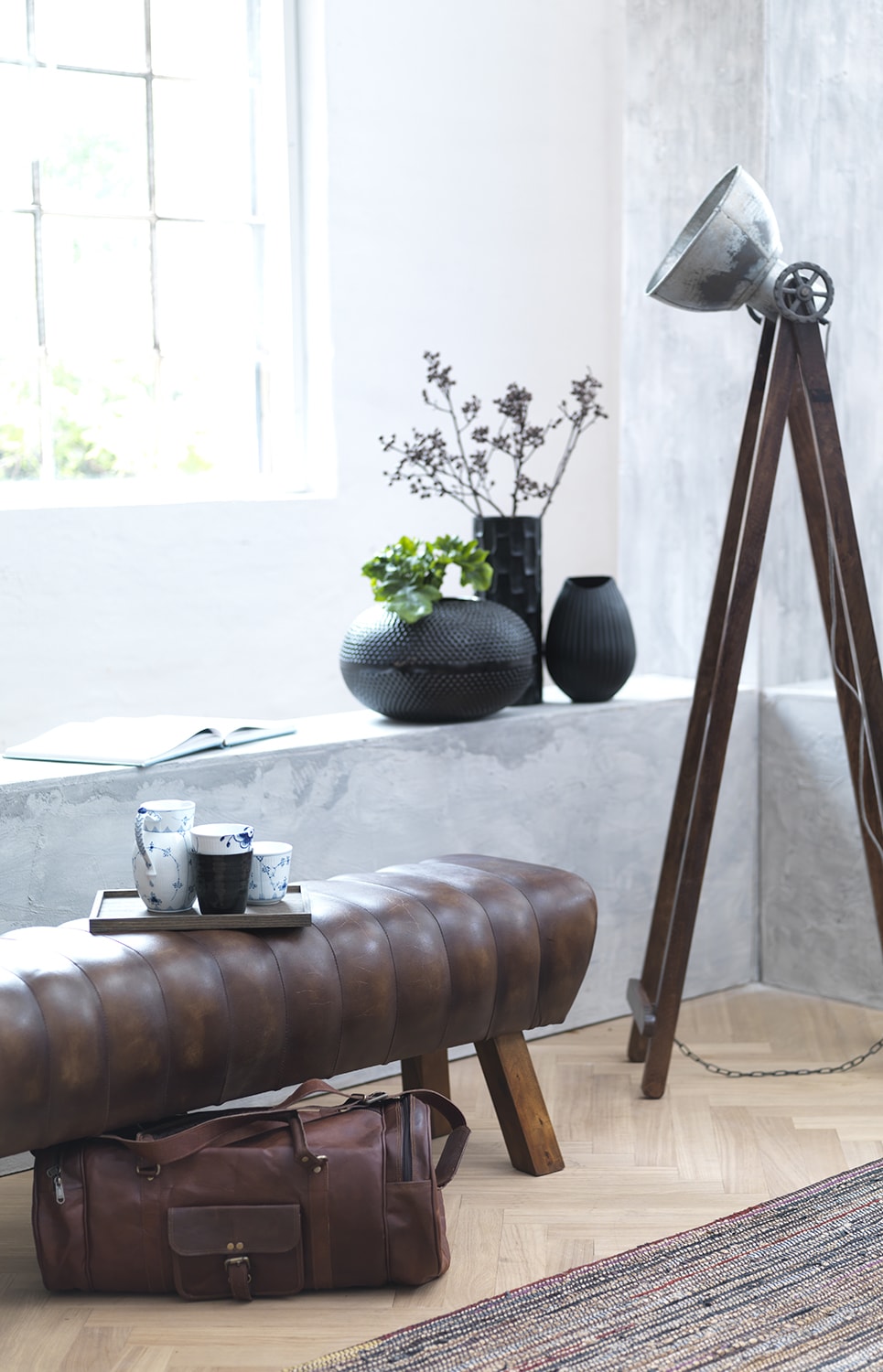 Meet FUHRHOME
Anders Fuhr is the passionate behind and owner of FUHRHOME. Through the years, Anders has worked with several design projects, and now he has expanded with his own company. With an eye for design, Anders has captured a unique and beautiful idea:
To create masculine, quality furniture with concern for the environment.
Honesty
Our fundation is based on honesty and responsibility. With a concept that originate from a cooperation between Denmark and India, where Danish design meets the effective production in India, where we have direct access to the materials that characterize our designs.
As a manufacture, we have a responsibility, both to the consumers and to the environment. We produce furniture made with care for the materials, recourses and working conditions. For us, is it important that our customers know what they are buying, and they do it with a
good conscience.
Masculinity
Our raw and masculine design style of is underlined by our love for natural materials, which can add an edge to the classic and Nordic design style. The collections are characterized by use of leather, metal, marble and wood. The properties of the materials are visible, natural and honest. Diversity and variations of the materials are beautiful and important in order to make each product unique. All the products are handmade, which contributes to the raw and masculine design style. Each product will have its own small variations and twists from nature.
Materials
We strive to use materials and productions processes, which are the least harmful for the environment. Recycled materials are therefore used, to reduce waste.
Leather
The leather we use in our designs is vegetable tanned. This means, there is no use of harmful chemicals in the process. The leather is colored with natural oils in different shades, which make the leather 100% natural. Since leather is an organic material, variations in the hides can occur. The hides are not colored to make them similar, but the leather properties are preserved to make each product unique. All leather products are treated with bee-wax.
Mango wood
Mango wood has many good properties. It is durable but soft enough for it to be relatively easy to work with, it is resistant to wear and the trees grow fast. At the same time, mango wood is a by-product from the fruit industry, made into timber when the trees does not produce any more fruits.
Metal
Metal is included in several of our products. In order to protect the environment, we use recycled metal. The metal comes from different industries where is can no longer be used. By using recycled metal, we limit the use of natural resources use less energy and reduces
the CO2 emission.
PVC and cotton
The filling and padding, in the furniture is recycled PVC and cotton. PVC and cotton is suitable for recycling, it does not lose its technical properties in the process, and reduces the environmental impact.